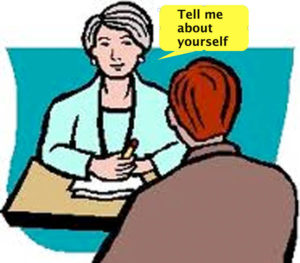 "Love all, trust a few,
Do wrong to none…"  (All's Well That Ends Well act 1, sc. 1)
Tips for Use.  It could well be your general life philosophy. But it can be an excellent opening statement as an answer to interview questions of the type, "Tell me something about yourself" or "What are your views on life?". " I love all, trust a few, do wrong to none." In general an answer to any questions aimed at starting a conversation more than at the relevance of the answer. However, by answering with this quote, you may surprise the interviewer as he/she probably expects the usual (and often lengthy) semi-biographical declaration of this and that… The quote may be of use to politicians as openers to insidious questions or comments made by political adversary. You may further add to the impact of your answer by adding the immediately following lines,  "I usually check myself for silence but I am never taxed for speech.'
For those who remember Hamlet, the lines have a familiar ring and sound like the advice of Polonius to his son Laertes before he leaves for Paris. We will deal in a next post with Polonius' lines as potential answers to job interviews.
To receive an (almost) daily copy of the latest blog and Shakespearean verbal 'weapon' subscribe for free to this site (click on the top-right link on the menu) top the contact form.
And I promise, no sales calls, trade leads, venomous schemes, hidden plots, Machiavellian conspiracies, commercial ploys, psychological tricks, leads exchanges, barter proposals, suggestions or offers of any kind imaginable (and unimaginable).
Of course, if you acquire the book "Your Daily Shakespeare" you will not only enjoy it but you will find it very useful. The quote in this post and more than ten thousand others will lead you to find the words that perfectly strengthen your argument(s). After all Shakespeare wrote them, I simply extracted, structured and compiled them so as to make Shakespeare both useful in your life endeavors and very "user friendly" as they say. And if you wish I will even sign the book. But this is the extreme extent of any "sales" effort, call or solicitation.
In the play. Bertram is leaving home and the castle of Roussillon for the court of Paris. The Countess. his mother, offers some words of advice.
 Original image from http://www.employmentblawg.com/job-interviews-how-to-succeed-by-using-the-job-description-as-your-focus/