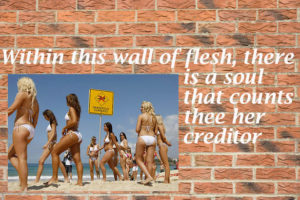 "…within this wall of flesh
There is a soul that counts thee her creditor
And with advantage means to pay thy love." (King John act 3, sc. 1)
Tips for Use.  For any occasion when you wish to be original in expressing gratitude, rather than the universal "thank you".
If you like… this website why not subscribe (see last menu item to the right)? You will get automatically any new blog as well as any other information and novelty that will be forthcoming, including a system to effortlessly (yes) remember hundreds of Shakespearean quotes by heart and having fun in the process. You can also chat with me – please go to the chat-page. And I promise, no sales calls, trade leads, venomous schemes, hidden plots, Machiavellian conspiracies, commercial ploys, psychological tricks, leads exchanges, barter proposals, suggestions or offers of any kind imaginable (and unimaginable).
In the play. King John thanks his assistant Hubert for his contribution to the happy outcome of the battle of Angiers.
Image source: http://toptours111.blogspot.com/2011/10/saudi-arabian-girls-at-beach-in-middle.html