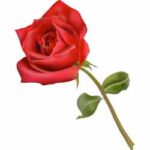 At Christmas I no more desire a rose,
Than wish a snow in May's new fangled mirth,
But like of each thing as in season grows." (LLL.1.1)
How to Use. The best quotes capture simple truths in a unique way that makes them memorable. This is especially true of William Shakespeare's quotes on life. Use these lines, for example in a wishing card – you can almost rest assured to be original.
Or in a more general way, use the quote to emphasize the importance of appropriateness – each thing in its own place and time.
See "Your Daily Shakespeare" at page 88 where, besides this quote you will find reference to other slightly different Shakespearean quotes on appropriateness along with the context in which the original lines appear in the play or poem or sonnet. Here we are in the play Love's Labours Lost. Biron disapproves of the king's program which includes seclusion and learning. Asked why not Biron suggests that learning is out of place and season, just like a Christmas in May.