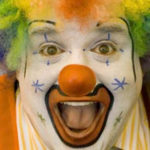 "I will be a fool in question, hoping to be the wiser by your answer. " (AWEW.2.2)
Tips for use. Alternative to 'Maybe this is a stupid question' or when you wish to pull the leg of the speaker, especially if he thinks of having been clear in his exposition.
In the play. At Rousillon, the clown and the Countess exchange some banter. The Countess apologizes to the clown before asking him an irrelevant question.