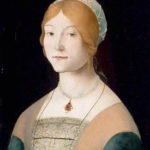 Sweet Ornament that Decks a Thing Divine (TGV 2.1)

Comments and How to Use. "I can live for two months on a good compliment". The statement is attributed to Mark Twain. Being complimented can be sometimes embarrassing, because agreeing may suggest conceit while disagreeing may hide false modesty. But saying that you can live for two months on a good compliment is a neutral reply that fits all occasions. Or, as Shakespeare would say, it is like a barber chair that fits all buttocks (see "Your Daily Shakespeare" p. 71).
With ladies the situation is greatly different as laying it thick never hurts. This was, by the way, the approach of Prime Minister Disraeli in his dealings with Queen Victoria who initially disliked him but was won over by his barrage of endless compliments. Lesson learned.
The boundary between compliments and flattery is never well defined but a romantic Shakespearean quote exempts you from any suspicion of second purposes however obvious they may even be.
"Sweet ornament, that decks a thing divine" (Two Gentlemen from Verona, see "Your Daily Shakespeare" p. 63) is the perfect compliment whenever she wears something new or unusual. Or maybe it is something that surprises you or that she wants to surprise you with – a new hat, a pair of gloves, maybe even a tanga.
In the actual play, the ornament is Silvia's glove, Valentine's newly found love in Milan. "Your Daily Shakespeare" gives you hundreds of compliment options based on romantic Shakespeare quotes and perfectly suited to particular situations, along with tips of usage and alternative suggestions. You will also find the context in which the original quote appears in the play, poem or sonnet.